10 Things to Do on Your Trip to Aurora, NE

Yes. The inventor of the strobe light hails from Aurora.
Yes. Legend has it that we stole the courthouse to secure our place as the county seat.
Yes. We are your gateway to the Butterfly Highway, The Central Fly Way, AND the Rainwater Basin.
AND YES! Your next trip to our incredible small town is going to be AMAZING!
Whether you are visiting Aurora, Nebraska for the first time or you're a regular visitor, there is much to explore within the community, as well as throughout the surrounding Hamilton County area. You may not be able to take in all of the incredible experiences Aurora has to offer in just one trip, so fair warning: you might need to start planning a follow-up visit (or just move here!).
If, sadly, you have to narrow it down to just a few Aurora experiences, here's your guide to the top ten things to do when visiting our small town.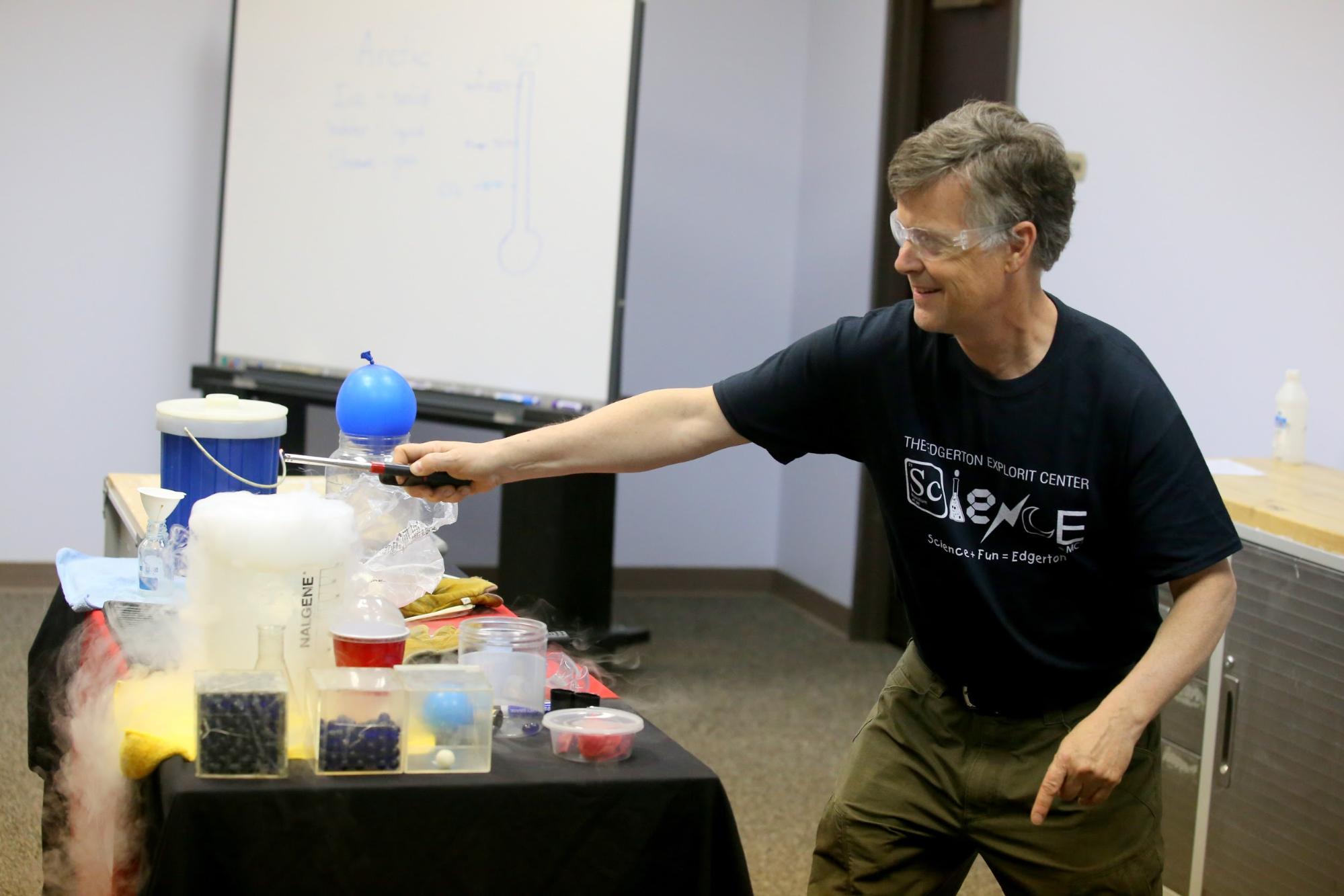 Photo courtesy of Edgerton Explorit Center.
The Edgerton Explorit Center was founded in memory of an Aurora-grown inventor, Dr. Harold Edgerton. "Doc Edgerton" devised many inventions, including the strobe light, which is impressive in its own right.
But the Doc also revolutionized photography by inventing the stroboscope, which captures images at a faster speed than ever before. For his work, Dr. Edgerton was ranked by National Geographic as one of the fifteen most influential inventors of the 20th century.
Upon his passing, Dr. Edgerton's family was determined to keep his legacy alive in the Aurora area, so they poured their resources into creating the Edgerton Explorit Center. Their mission was to provide a hands-on science center that allowed kids and families to learn, explore, and test the limits of science.
The Edgerton Center has fun games, events, and classes that take science to the next level. By providing a hands-on experience, the Edgerton Center makes science fun and educational for all age groups.
Hours: Monday-Saturday

9am-5pm, Sunday 1-5pm

Phone Number: 402-694-4032

Website: http://edgerton.org/
Prices: Adults & Children (2+) $8.25, Seniors $7.00, & Groups (10+) $7.00/per person
2.

Shop Around The Square

Aerial shot of our majestic town square courtesy of Jason Buss at shieldknot.com.
While you're in Aurora, don't pass up the chance to stroll around Central Park Square, informally known as "The Square." The beautifully preserved courthouse, inviting lawn, and historic shops truly make this a one-of-a-kind destination in Nebraska.
Shops located on The Square, or within a two-block radius, include:
Beyond The Square, you'll find more shops on highways 14 & 34. You will also find that each town within Hamilton County has its own shopping gems.
For a more in-depth look at business in Aurora, and throughout Hamilton County, please visit our business directory: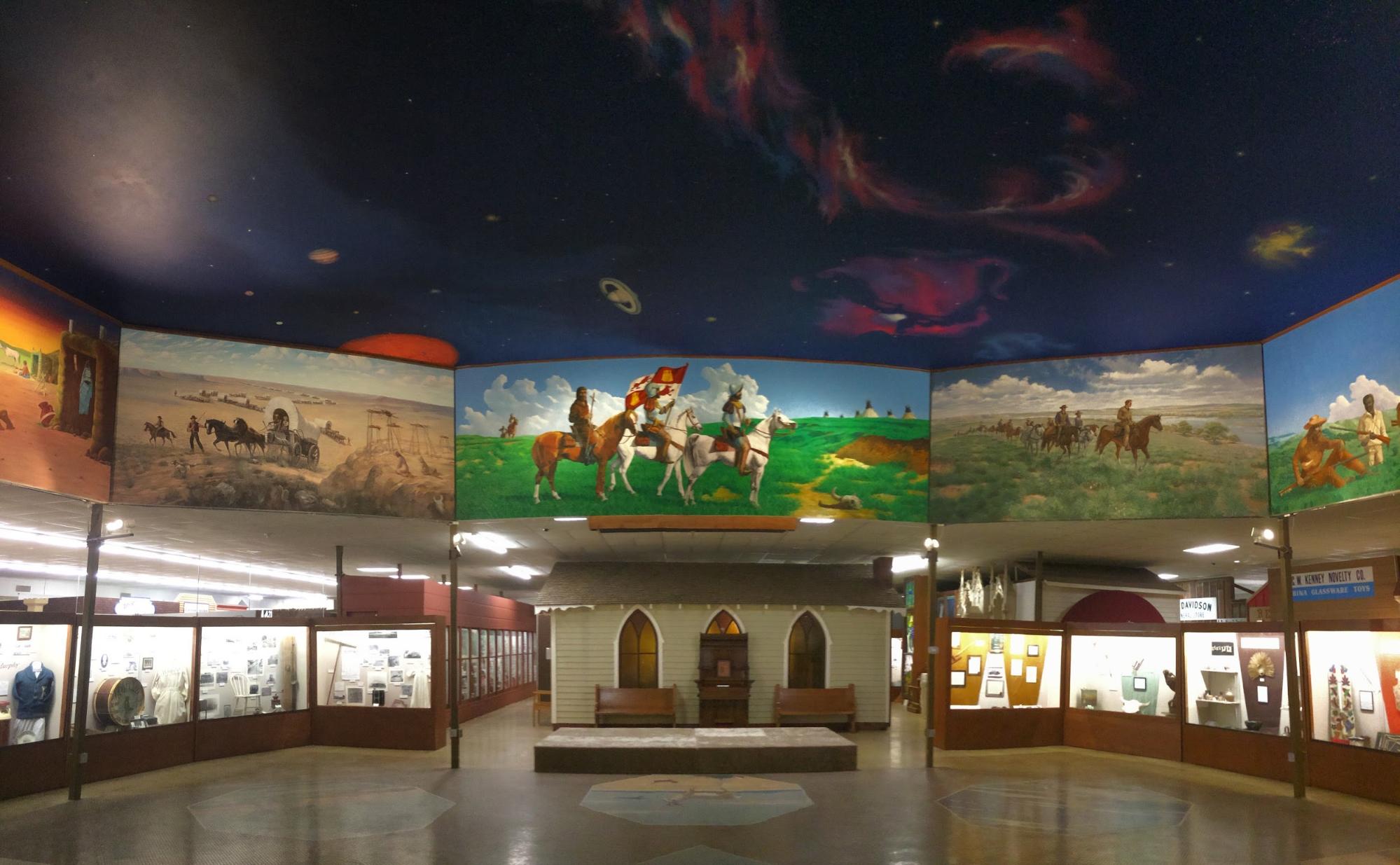 Are you curious to learn more about your family's history in Hamilton County?
Have you ever wondered how an eclectic group of immigrants and freed slaves survived in the those early years when they had only the howl of the wind to keep them company?
Or perhaps you want to learn more about the founding of the county seat?
If so, The Plainsman Museum is the place for you.
The Plainsman Museum is the museum of Hamilton County and showcases many county artifacts including: an old time boardwalk, examples of native american craftsmanship, military memorabilia, a one room schoolhouse, a blacksmith shop, historical agriculture equipment in the the Wesley Huenefeld Agricultural Building, and the home of Civil War hero General Delevan and Lana Bates.
Hours: Tuesday-Saturday 9am-4pm

Phone: 402-694-6531

Website: https://www.plainsmanmuseum.org/
Prices:

Prices: Adults $7.00, Students (age 5 - 16) $3.00, Senior Citizens (age 60+) $5.00
It can be hard to picture what our county looked like 150 years ago, as 90% of county is now farmland. But, thanks to the Prairie Plains Institute located in Aurora, these natural landscapes are beautifully preserved in swaths of land available for exploration and enjoyment.
By attending their events, talking with their staff, or simply exploring their preserves, you can see how Hamilton County's place in the Platte River Bluffs, Rainwater Basin, Butterfly Highway, and Central Flyway make it an ecological gem.
The easiest way to get small taste of natural prairie is by walking the Lincoln Creek Prairie and Trail. The trail connects with Streeter Park, making it the perfect 20-minute morning walk.
For those who are feeling more ambitious, you can drive to the much larger preserves, The Gjerloff Prairie and Sherman Ranch, which are located along the Platte River in northern Hamilton County.
You are welcome to independently explore these preserves, or feel free to call the Prairie Plains office with an questions.
5.

Grab a Bite to Eat at Local Restaurants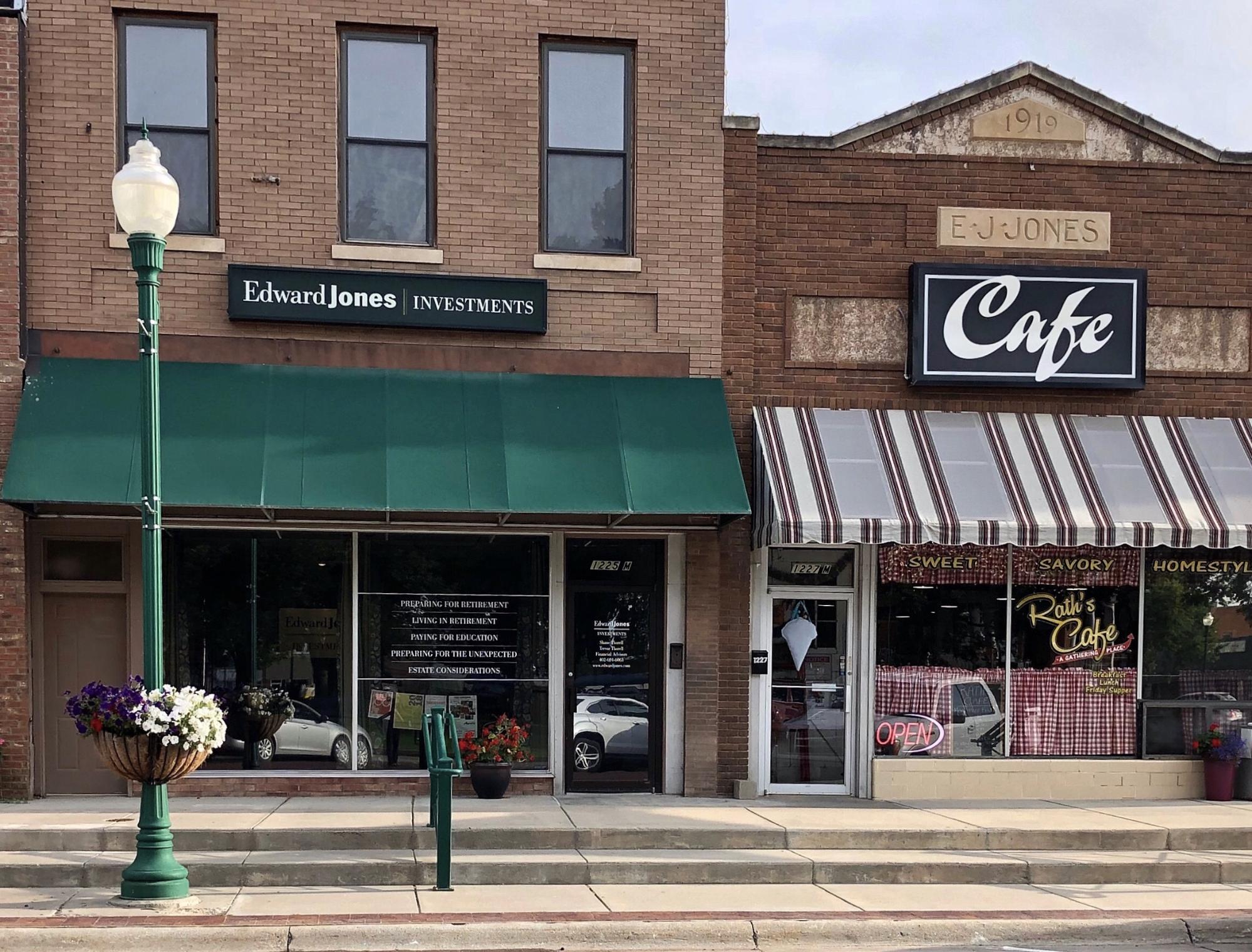 Photo courtesy of Lynda Ochsner.
Your trip to Aurora won't be complete without dining at local eateries. There are various types of restaurant options to curb your food cravings. Listed below are our locally owned restaurant options.
If you find you're in a hurry, Aurora also has Runza, McDonald's, Subway, Arby's, and Pizza Hut. Don't just stop for lunch, though; our local restaurants offer delicious desserts, treats, and drinks to complete your full experience in Aurora.
Locally-Owned Restaurants in Aurora:
Triple C Coffee serves specialty coffees, baked goods, variety of breakfast items, unique lunch options, and a variety of non-coffee drinks.
Hours: Monday-Friday 6

am - 4pm, Saturday 7 am - 1 pm

Phone: (402)

363-9084
The Leadership Center at Espressions
The Leadership Center at Espressions serves curated sandwiches with a twist, specialty coffees, and baked goods.
Hours: Tuesday-Friday

7am - 6pm, Saturday 9 AM - 5 PM

Phone: (402)

694-3214
Grandview Cafe offers delicious burgers, sandwiches, appetizers, salads, beverages, and more.
Hours: Monday-Saturday 6am-1am

Phone: (402) 694-2772
JoJo's Gelato & Grill serves gelato, Italian ice, panini sandwiches, burgers, and fries.
Hours: Monday-Saturday 11am-10pm, Sunday 11am-9pm

Phone: (308) 390-2908
Pueblo Viejo offers flavorful Mexican-style foods.
Hours: Sunday-Monday 11am–9pm, Tuesday-Thursday 11am–9:30pm Friday-Saturday 11am-10pm

Phone: (402) 694-6570
Rath's Cafe serves sandwiches, salads, and breakfast.
Hours: Monday-Friday 7am-4pm, Saturday 7am-11am

Phone: (402) 694-4607
The Makers-Bakers & Builders serves breakfast and baked goods.
Hours: Monday-Saturday 7am-2pm

Phone: (402) 694-6253
Locally-Owned Restaurants in Hamilton County:
Located in Hordville, Banana Rams serves adult beverages and strives to bring the best of adult entertainment to the area.
Hours: Everyday 1pm - 1am

Phone: (402)

757-3277
Located in Marquette, Scotty's offers delicious burgers, sandwiches, appetizers, beverages, and more.
Hours: Tuesday-Thursday

11:30am - 9:00pm, Friday-Saturday 11:30am - 1am, Sunday 12pm - 8pm

Phone: (402)

854-2009
Located in Giltner, Sit N Bull is famous for pizza.
Hours: Monday-Friday 10am-1

pm, Saturday 4pm-7pm

Phone: (402) 849-2249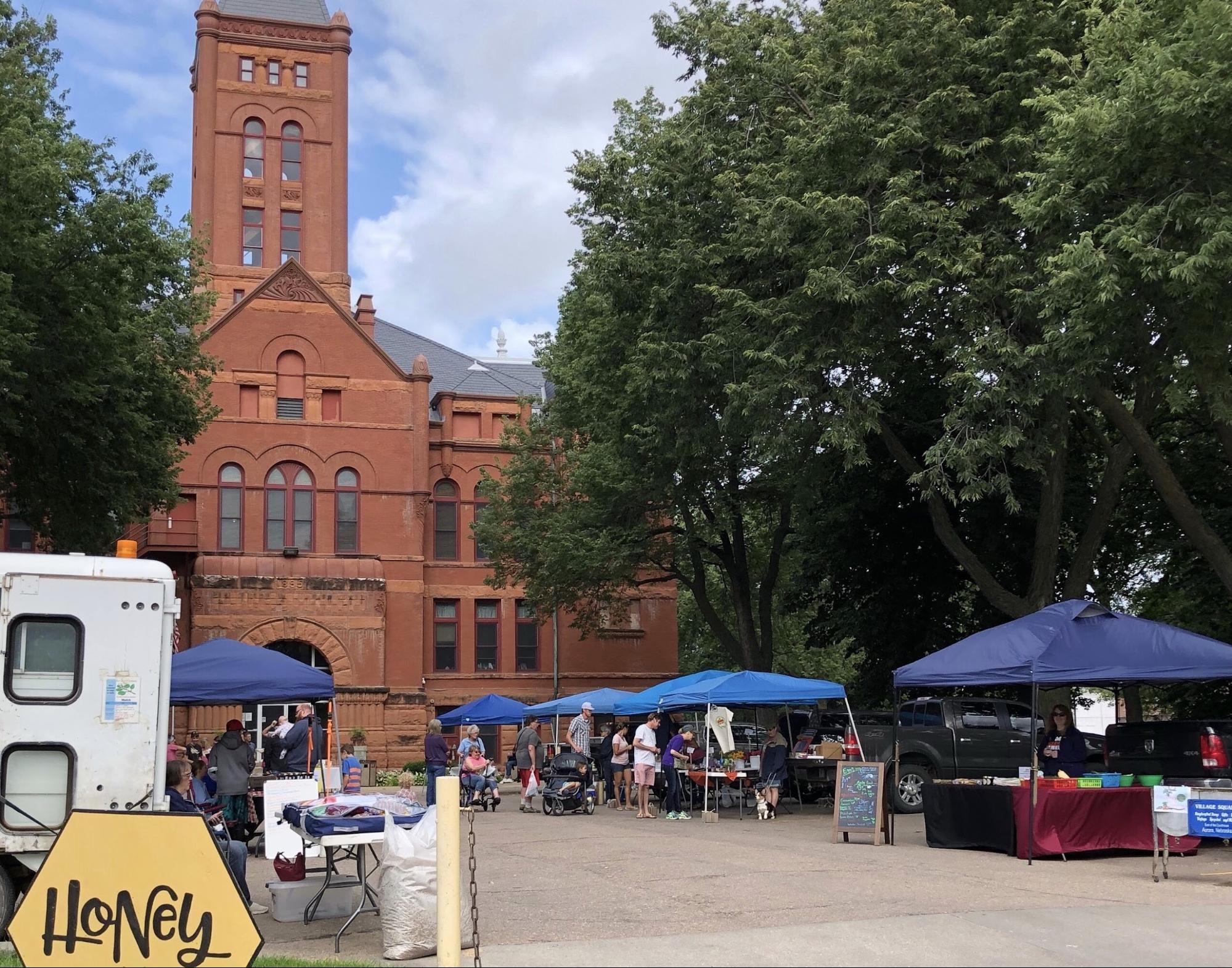 Photo courtesy of Lynda Ochsner.
If you're making your day trip to Aurora during the summer months, don't miss out on trying homegrown and homemade goods. The farmers' market includes, but is not limited to, fresh vegetables, pastries, and home-canned goods. The market is largely first-come, first-served, so you'll want to arrive early to select the best produce and homemade treats.
Each summer harvests a new, unique mixture of vendors and goodies. What makes our market special are the vendors themselves. Each has a story about why they are there. Our vendors have joined for reasons that involve desiring a second income, wanting a hobby, needing a fund for college, and hoping to save the environment. Regardless of what draws our vendors to the farmers' market, they are continuously a joyful bunch.
Featured products this year include:
Veggies like okra, tomatoes, lettuce, cabbage, carrots, radishes, asparagus, peppers, corn, cabbage, beans, squash, onions, and

broccoli

Homegrown honey

Dog treats

Spices

Hand crafted goods

Jellies and j

ams

Flowers

Pastries

Art

Coffee

Grass fed b

eef
Note: all goods are subject to weekly changes due to the weather, season, and other factors
6.

Picnic at the Park

Aurora has three parks to choose from, all of which will add exercise and fun to your day. These parks include Cole Park, Pioneer Trails, Refshauge Park, and Streeter Park. Each park has unique qualities to fit all age levels and interests.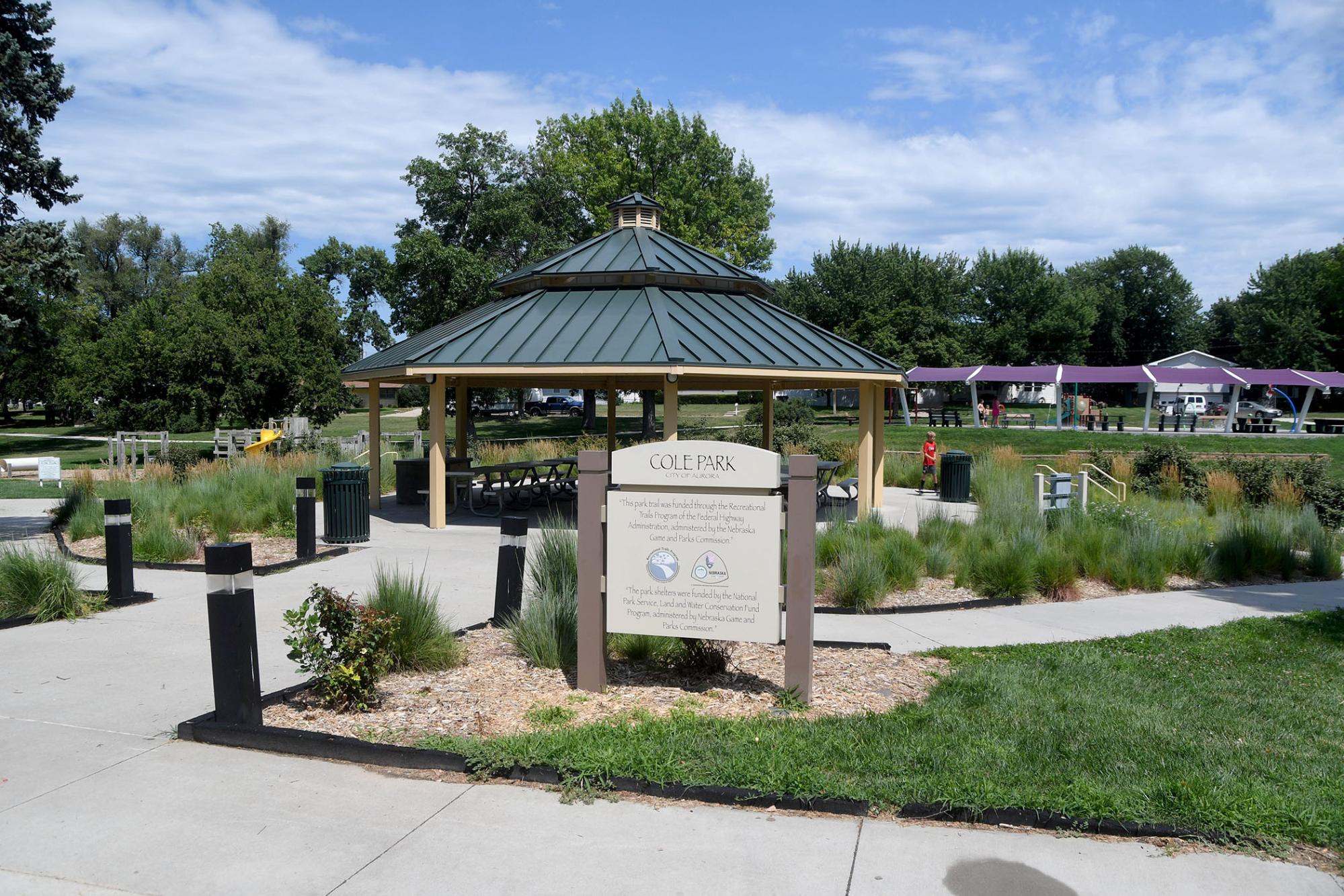 Photo courtesy of The Aurora News Register.
Cole Park's splash pad is perfect for young children who cannot swim yet or require close attention. The splash pad offers a safe opportunity for young children to play in water without the dangers that accompany a regular swimming pool. The playground also has a section specifically catered to very young children, as well as a seperate section for older kids.
Features: Splash pad, playground, walking trail, shelters, and restrooms.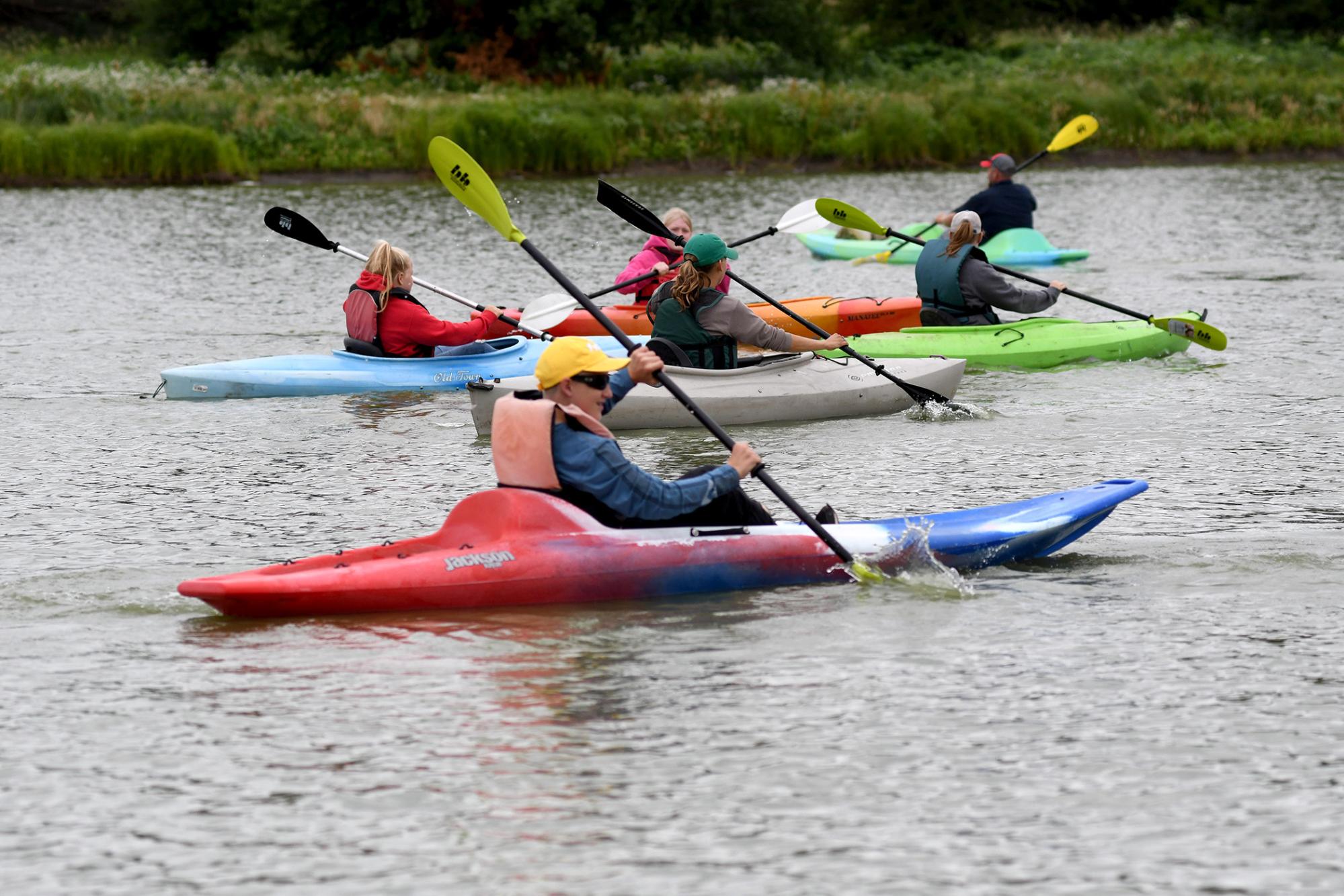 Photo courtesy of The Aurora News Register.
Between fishing, exploring trails, and picnicking, there's no shortage of family fun options on the Pioneer Trails. If you travel to Aurora during the summer, an afternoon of entertainment on the trails awaits you; just a short drive northeast of town, you'll find fishing, swimming, hiking, biking, and more.
Features: Biking/hiking trails, boating, camping, cross-country skiing, electrical hookups, equestrian trails, fishing, hunting, parking, picnic shelters, restrooms, snowmobile trails, swimming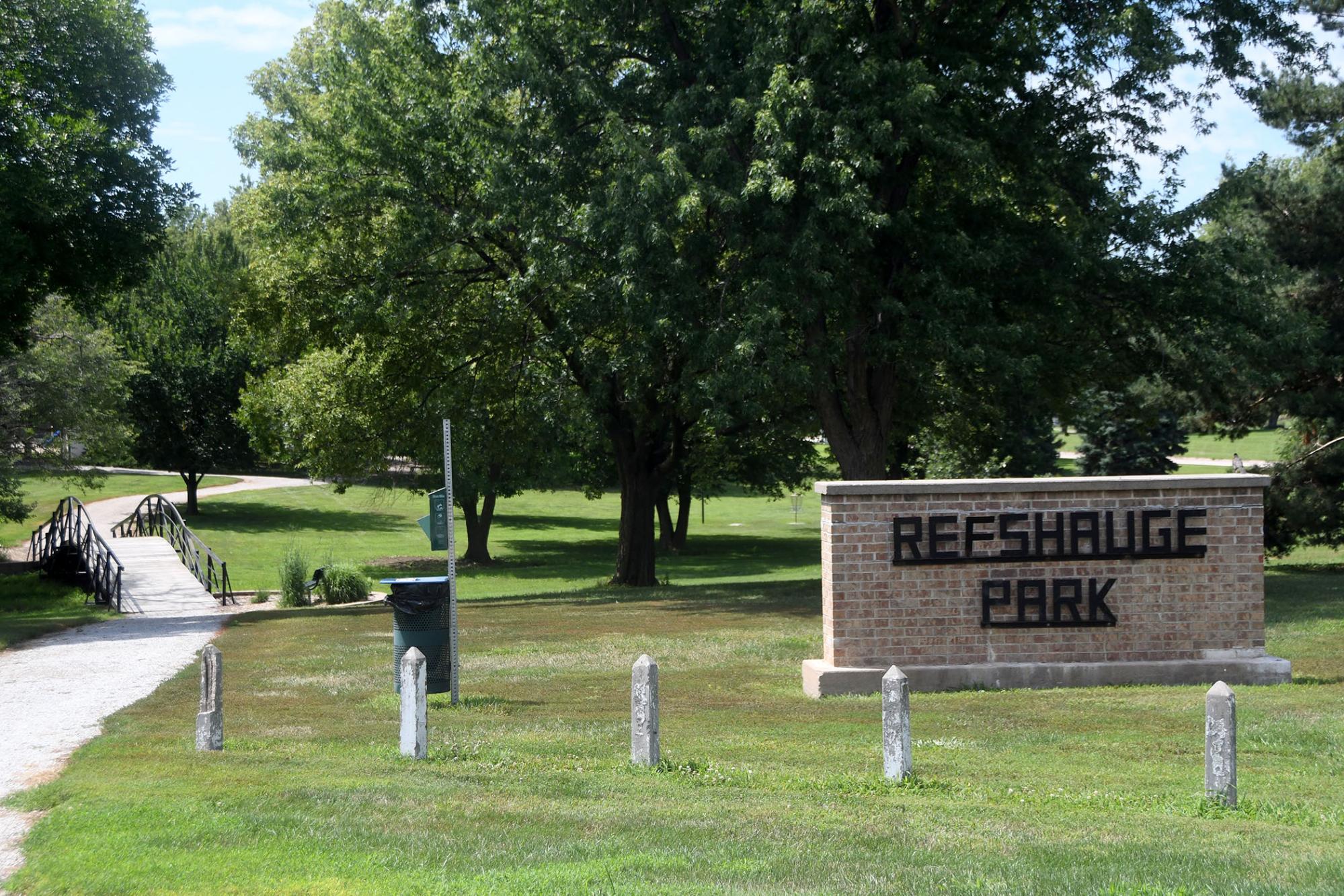 Photo courtesy of Aurora News Register.
Refshauge Park is perfect for a slightly older age group seeking some recreational fun. The disc-golf course includes nine holes, and is optimal for beginner to intermediate players. For skateboarding-savvy people, Refshauge is the only park in Aurora with a skateboarding facility.
Refshuage's other facilities (including ball fields and tennis courts) are perfect for medium-to-large groups looking to get competitive and active.
Features

:

Ball fields, tennis courts, skateboarding, playground, disc-golf course, restrooms, and a picnic shelter.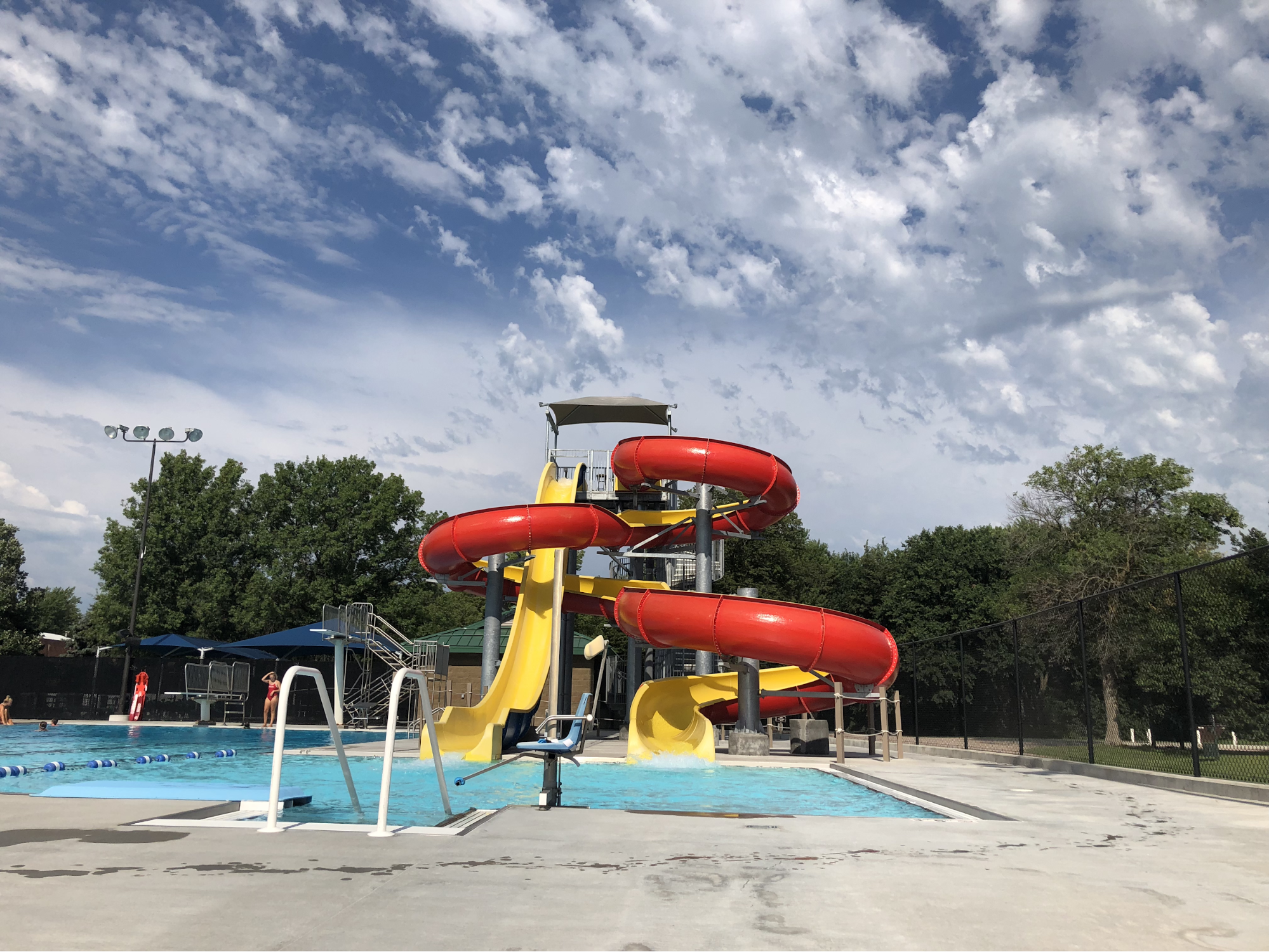 The newly renovated pool has features that range from water slides and high dives, to leap pads and refreshment areas. Prices are extremely affordable, with children ages 3-9 costing $3.00 per visit, and ages 10+ costing $4.00 per visit.
Sitting next the pool are playgrounds, tennis courts, picnic tables, and walking paths that accommodate people of all ages. If you want to extend your day trip overnight, Streeter Park has the campgrounds to make it possible.
Features:

Free camping, pool, softball fields
The Dark Island Trail is a beautiful bike trail that weaves for eight miles, spanning from Central City to Marquette. Shaded by trees and decorated with wildflowers, this trail makes a simple bike ride peaceful and refreshing. The trail also includes a bridge over the Platte River. This location is beautiful for watching the sunrise and sunset, or for taking a dip in the water on a hot day.
Hosted on the Dark Island Trail is Tacos + Wine & Trails. You can follow their Facebook page to see when the next event is posted. People from the community and surrounding counties gather to enjoy a fun bike ride and tasty eats. The ride starts in Marquette and finishes at the Prairie Creek Vineyard in Central City, where people enjoy tacos and beverages.
Features: Biking/running trail
8.

Add Some Exercise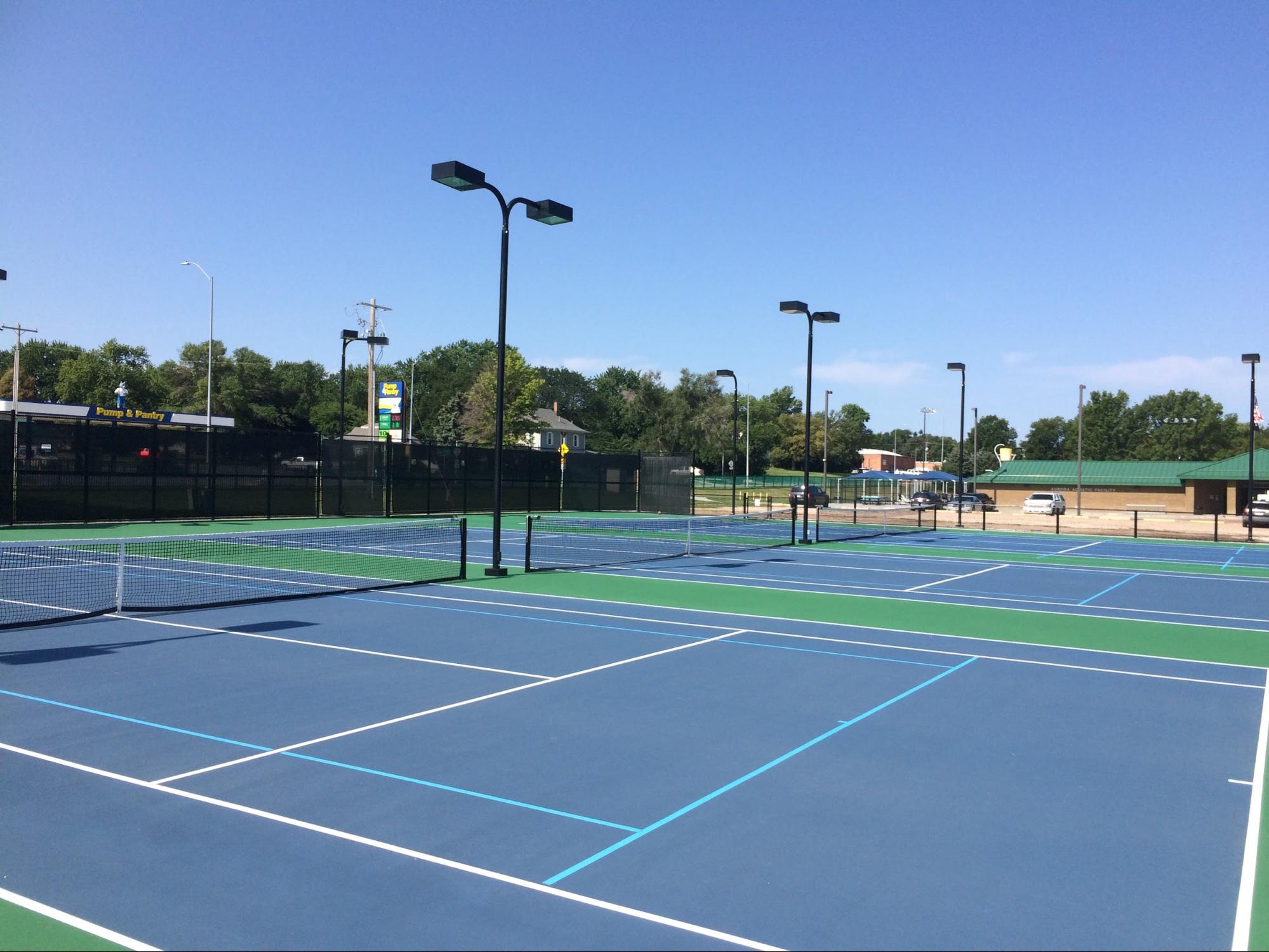 Between biking and hiking trails, disc-golf courses, ball fields, and tennis courts, Aurora has more than enough ways to add movement to your day.
Your options are not limited to the outdoors, either. The Aurora Fitness Center and the Bremer Center provide ways to exercise in air conditioned spaces. If you're seeking to improve your weightlifting, Jazzercise, or cardio, the Aurora Fitness Center is the place for you. On the other hand, the Bremer Center has a full gym and racquetball courts available for you to rack up a sweat.
Membership Options: Day and week memberships are open for purchase on their website.
Hours: Open 24/7

Number: (402) 694-6266
Hours: Call to check hours

Number: (402) 694-2035
For more information about memberships and classes can be found on their website.

Hours: 24/7

Number: (

605) 366-5469
Hours: Call for hours

Number: (402) 694-3662
For more information about classes can be found on their website.

Hours:

schedule of classes online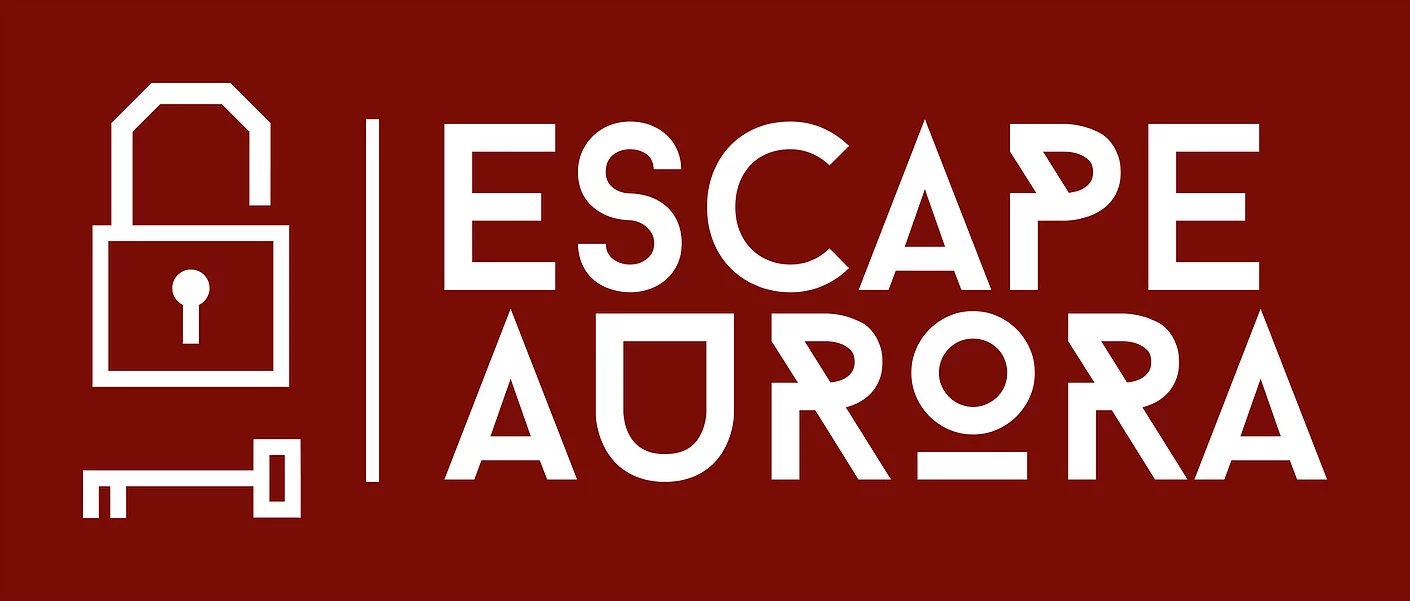 Unlock your inner Sherlock Holmes at our escape rooms. In these rooms, you are allotted thirty minutes to an hour to collect and solve clues. These intense, mind-puzzling games force you to think like a real detective as you (and your team) search for an escape route before the time runs out. Every escape room is packed with clues, secrets, and riddles which must be solved...for an urgent matter is at hand :)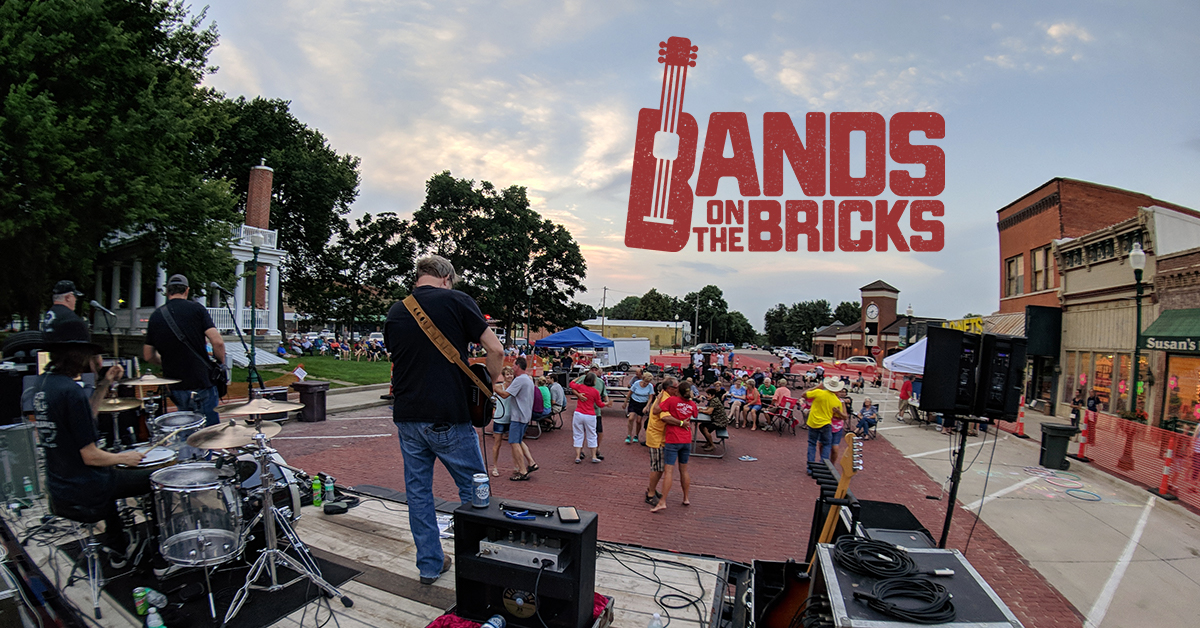 You may find Aurora is hosting a concert, a food drive, or another community event the day of your trip. Aurora's goal through the events page is to create a stronger, deeper community by spreading the news about local events. Visitors are welcomed and encouraged to attend any community events.
Featured events this year include:
To find more, please visit our events page:
Conclusion
Once you've spent a day enjoying and exploring small-town Aurora, there will be no doubt in your mind that this Nebraska gem is a place to visit again and again. Her rich history, peaceful parks, and yummy foods summon one to return to her charming streets for another adventure.